Manufacturing / Materials
base material
FMG« timber connectors are manufactured from hot-dipped steel with higher yield strength according to EN 10346 or EN 10143, as well as a zinc coating Z275 (20 Ám). Depending on the item category our products have a material thicknesses of 1.5 to 4.0 mm. As a further embodiment we use stainless steel according to EN 10088.
punching steel
Using our own tool manufacturing and modern stamping lines, it is possible to produce a variety of stamped parts.
cutting steel
We have cutting lines for cutting steel, so that the material can be obtained directly from the steel mill.
Modern order picking and logistics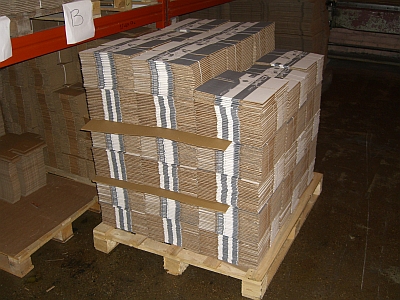 According to customer we organize order picking, packing and labeling.Shipping is Europe-wide.